photo credit ecorazzi.com



I have a couple of these exact bags from Whole Foods. We don't even have a Whole Foods in our area. So the answer - do you carry bags from different stores? You betcha!

I'm also guilty of forgetting the reusable bags at home or even in the trunk of the car. So for those of you that do that, you are not alone. I actually tend to use my reusable bags more for things such as toting things to & from places i.e., the winery or friend's house for a BBQ and less likely to carry groceries in them!!

I also adore the lululemon bags -- they are perrrrfect for toting stuff all around. Returns into the mall, random stuff for roadtrips, even carrying stuff to the gym & they last FOREVER.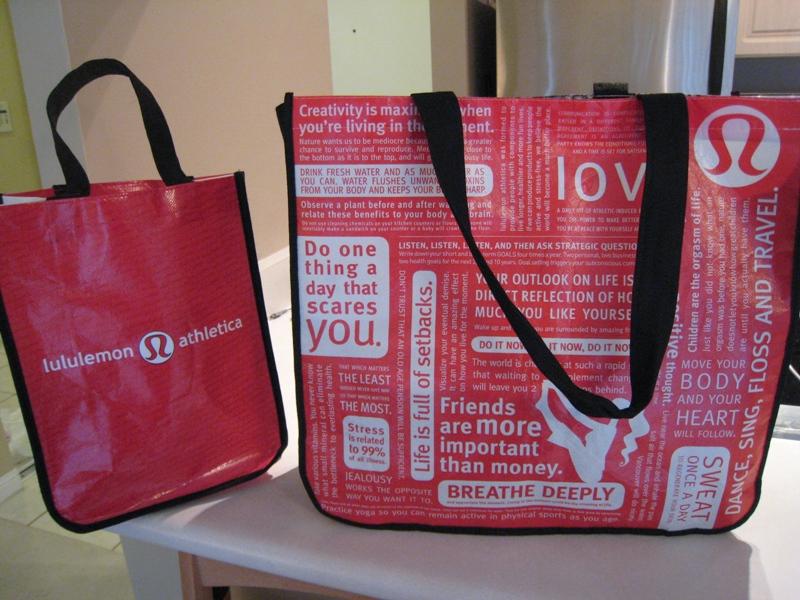 photo credit ohsheglows.com
This post may contain affiliate links and/or sponsored content, please read my disclosure policy here.